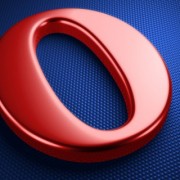 Opera 11.50 Beta featuring enhanced password security
May 31st, 2011 in Technology news by for3v3rforgott3n
As you may already know, Firefox recently announced that they would introduce competitive release schedules to their popular browser, Mozilla. This was immediately followed by the release of Firefox 4 which claims to feature up to 6 times the performance of the previous v3.6.
After seeing Google Chrome and Firefox push for faster releases on their respective browsers, Opera has taken a stance – To release at the same speed (gotcha!). Nevertheless, they have managed to reach the 11.5 beta of the next major release which will probably bring joy to users who share bookmarks across computers with Opera Link. Along with the introduction of added support for HTML5 such as the dataset attribute, sessions history and navigation, the classList attribute, Opera is pushing for enhanced password security.
What this means is now Opera will allow Opera Link users to also synchronize passwords across computers as they are able to ensure such information will not be stolen.
This is achieved by using a randomly generated encryption key that is sent along with your password to Opera's authentication service, where it is then retrieved onto your other computers and accessed by typing in your Opera Link password. When you input your password, it will check it against the encryption key created earlier, and if they match, you are provided access. This means not only are you protected by your Opera Link password, you are protected a second time by the encryption key which is matched against your password.
Aside from this amazing feature, they have also introduced the possibility of using extensions in your Speed Dial (yes, we know, more Opera jargon), allowing you to view weather, email, news as they update dynamically.