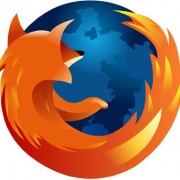 Firefox 4 just released!
March 23rd, 2011 in Technology news by for3v3rforgott3n
So…about two hours ago, Mozilla announced the released of their newest major update to their popular web browser, Firefox.
What's so special about this update?
This update is said to be 2~6 times faster than the previous version, 3.6, according to various results from different benchmarks.
Firefox Sync – The ability to be able to (securely) synchronize your Awesome Bar history, bookmarks, open tabs, passwords and form data across multiple computers and mobile devices.
(Again) Customization. Basically Firefox showing off the huge number of add-ons that have been created for Firefox. Nevertheless quite impressive.
The option to opt out of behavioural tracking advertisements while browsing
Further hardening of browsing security to prevent you from accidentally allowing malicious scripts to be run through your browser.
More features for web developers, especially with the developers making haste to implement sleek new HTML5 designs into their websites.
"Sandboxed" execution of Adobe Flash, Apple iTunes, and Microsoft Silverlight plugins. This feature prevents those annoying sudden browser crashes that occur when one of these plugins crash or freeze. Simply reload the page to get it working again!

Minor modifications
Firefox button: All menu items are now accessible in one simple button (Similar to Opera).
Tabs on top: The ability to have your tabs beside the Firefox button aforementioned instead of below it. (Yes, we know it's quite lame and trivial)
Reload/Stop load in one: Instead of having two separate buttons to reload and stop loading a page, the developers realized they could just make one button that changes functionality depending on the current operation! Groundbreaking! (Wait a sec, Opera has that too)
App Tabs: Firefox now gives you the option to have small icons for various webpages such as Twitter, Facebook, Hotmail, etc. Much like the icons in the Windows 7 taskbar.

Where are the other features?!
Simply put, we decided all the other new "features" Mozilla brought up in their Firefox 4 release were simply too insignificant to occupy the precious time of our readers.
So we have spared you from having to read a  huge wall of text  then decide you've just wasted your time. If you still wish to see all the other minor "features" implemented in the new update, feel free to see them on the official Firefox website.
I really could care less about the minor modifications…tell me about the speed increase!
As we are well aware, one of the most important things when browsing the internet for most of us is the speed in which the page is displayed. The team at Technewsgalore is no different. So we'll happily give you some significant numbers from the benchmarks comparing Firefox 3.6 and Firefox 4.
Kraken – Difference: Almost 3.55x faster! (Lower value means faster performance)
Firefox 3.6  –  14,293 milliseconds (ms)
Firefox 4  –  5,072 ms
Sunspider – Difference: 3.2x faster! (Lower value means faster performance)
Firefox 3.6  –   620 ms
Firefox 4  –  206 ms
V8 – Difference: 7.08x better!  (Greater value, greater performance)
Firefox 3.6  –  733 ms
Firefox 4  –  5189 ms
Yes those numbers are quite impressive. However, numbers mean nothing if you can not experience it yourself. So go ahead, try out Firefox 4 and tell us how you like it!