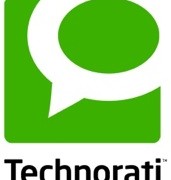 Verifying Technorati claim token
January 6th, 2011 in Website related by for3v3rforgott3n
This is a simple guide those of you who signed up to Technorati but have no idea how to confirm the claim token required for you to submit your site.
Follow the below steps:
Sign in to Technorati
Click on the submission of your site
Find the claim token on the next page
Create a new post on your blog with the token. Example: VVRJ8T4Z97PY
Click "Return to profile"
Click "Check claim"
Now the Technorati spiders should have already crawled your blog, simply wait until your submission is reviewed by the Technorati staff!
Tags: claim token, SEO, site ranking, technorati
About the author
for3v3rforgott3n
for3v3rforgott3n is a programmer, graphics artist, web designer and internet security expert.
Website:
http://technewsgalore.com
Leave a Reply
Posts you must read
Show posts from